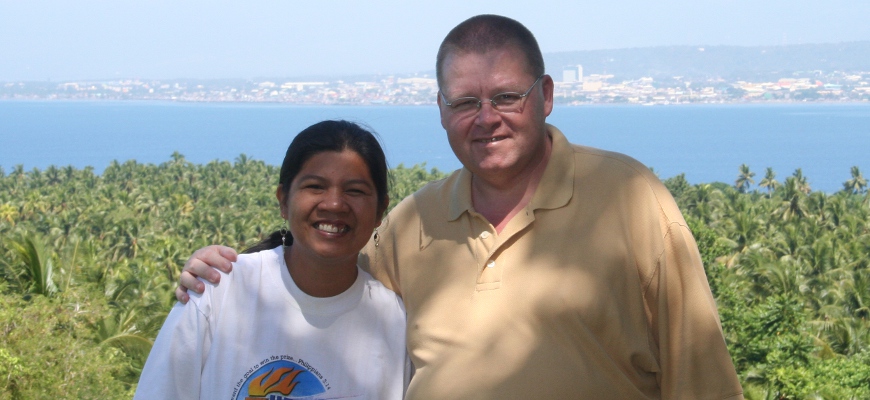 If you want to live a happy life in the Philippines, or even want to have more fun on your visit to the Philippines, the number one solution that I can recommend for you is to learn at least a bit of the language.  If you intend to live here, I recommend that you learn a great deal of the language – become fluent in the language!  If you are coming to visit the country, learn enough so that you can at least exchange pleasantries with the local people.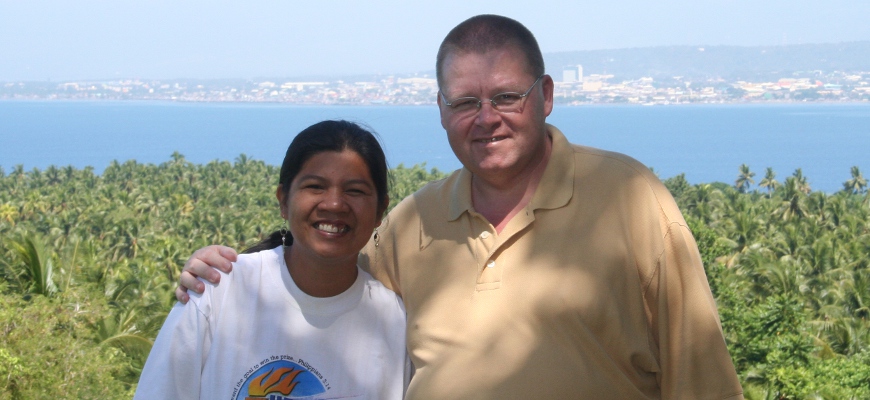 When I first moved to the Philippines, in May 2000, we lived in General Santos City, in South Central Mindanao.  Like most foreigners who move here, I had really no intention or even a flicker of a thought about learning to speak the local language.  Heck, they speak English here, so why would I bother myself with learning to speak any of the local languages?  That's just a hassle!  Well, one thing you will learn quickly after you move here is that while most Filipinos can speak English, they don't speak English often, especially if they are in a friendly discussion with others.  For example, if you have a few Filipinos over to your house, they will all sit around and speak in the local language, leaving you sitting there in your own house with basically little or no idea of what they are talking about.  You did the inviting, maybe you are serving them dinner, but basically you are often left out of the rest of the entertainment, because it is almost all in a language that you cannot understand.  The first thing you think is that your guests are rude, because they are not including you in the conversation.  Everybody is sitting around having a wonderful time, laughing, joking, etc, and you are sitting there wondering what is going on, clueless.  It is frustrating.
The next thing that happens is that as you go around town, everybody around you is talking in the local tongue.  You start getting paranoid, and you think they are talking about you.  Maybe sometimes they are, but 99% of the time they are talking about something else, and the conversation has nothing to do with you as you walk by.  You may think it will never happen to you.  But, I've had that reaction, and I've seen many foreigners get angry and even confront people.  "Why are you talking about me like that," they say.  The Filipinos are at a loss, because they have no idea what you mean, they were really just talking about their own kids or what happened during dinner last night.  I have seen this happen so many times, and I have had it happen to me too.  Basically, it just makes it look like you are paranoid and crazy.
Why did I move here?
As these things happen, you start feeling a lot worse about living here.  Why did you move?  Why don't they speak English here?  I thought everybody in the Philippines could speak English.  Well, the fact is, almost everybody here can speak English!  But, it's not the language of choice.  Many here are shy or ashamed to speak English, especially to a foreigner.  They worry that they will say it wrong, their accent will be misunderstood, maybe the foreigner will laugh at them.  It's not an unnatural feeling either.  I know that as I learned to speak Cebuano, there was a time when I was very shy to speak Cebuano to the local people.  I feared that I might make a mistake and sound stupid!  Same feeling for the Filipinos in speaking English!
So, after I have lived in the Philippines for about a year or so, some friends from the States came to visit me.  We were sitting out on my porch having some drinks and talking.  One of my friends told me:
Oh, Bob, you would not believe how it is in the States now.  There are so many Mexicans coming up into our country!  They don't even learn English either!
Oops!  It struck me when he said that.  Let's see, I am an American.  I am living in the Philippines.  I can't speak the local language.  At that very moment, I decided that I would learn to speak the language.
Finding the right teacher
My learning of Cebuano had many pitfalls along the way.  I started in GenSan, and had a good teacher.  But, my teacher had other things to do, and quickly lost interest.  He cancelled the class after only a couple of months.  I quickly found a different teacher, but he was teaching me a lot of Tagalog, saying it was Cebuano, and leaving me very confused.  We were not a good match, so I cancelled with him.  After moving to Davao, I found a third Cebuano teacher.  This lady was an English Professor at Ateneo de Davao University, and she agreed to teach me and a friend during her off time.  She was a good teacher, but I quickly discovered a problem.  You see, I was taking the course with a friend.  He knew no Cebuano at all, I knew not a lot, but much more than he did.  It held me back, and was frustrating to me.  That didn't work out.
In 2007, I found Bebe Metillo.  Bebe teaches Cebuano as her job.  That is all she does.  Up until I met Bebe, she taught only Missionaries.  I was not a Missionary, but I really wanted to learn how to speak Cebuano.  Bebe was hesitant to take a non-Missionary, but she agreed to give it a try.  I studied with Bebe for 4 years, finally graduating from the class in September 2011.  I am now fluent in Cebuano, and I have no problem carrying on a conversation in Cebuano.  In fact, it is my personal policy that if I go out to town, or basically anywhere outside the house, I try to speak only Cebuano.  Of course, there are exceptions, like if I see other foreigners while I am out, or if I am out specifically for a meeting with a foreigner.  When that happens, of course I speak English.  Oh, but I do have a few foreign friends who can also speak Cebuano, and when that is the case, we mix up the language, much like Filipinos do.  We speak a mixture of English and Cebuano.
Learning the language changed my life
What I know from my language experience in the Philippines is that my life is a lot more enjoyable since I learned the language.  I understand what people are saying around me, and when I am walking by, I really never hear people talking about me, even though that is a paranoid thought that a lot of foreigner have!  Not only is my life more enjoyable, I also find it quite entertaining and enjoyable to go places like the public market, and engage in conversation with many of the vendors and such.  There is really nothing much like the feeling you get when you start speaking Cebuano to a Filipino who doesn't have any idea that you can speak the language.  They open up and are instant friends when they find out that you can speak the language.
One thing that you hear from a lot of foreigners is about the "skin tax" in the Philippines, meaning that they charge higher prices for foreigners.  Well, let me tell you, when you can speak the language, you just don't have that problem.  People treat you fairly and don't try to overcharge you and such.  When foreigners complain about the skin tax, I often urge them to learn a little of the language, it will really help a lot when it comes to prices and such.