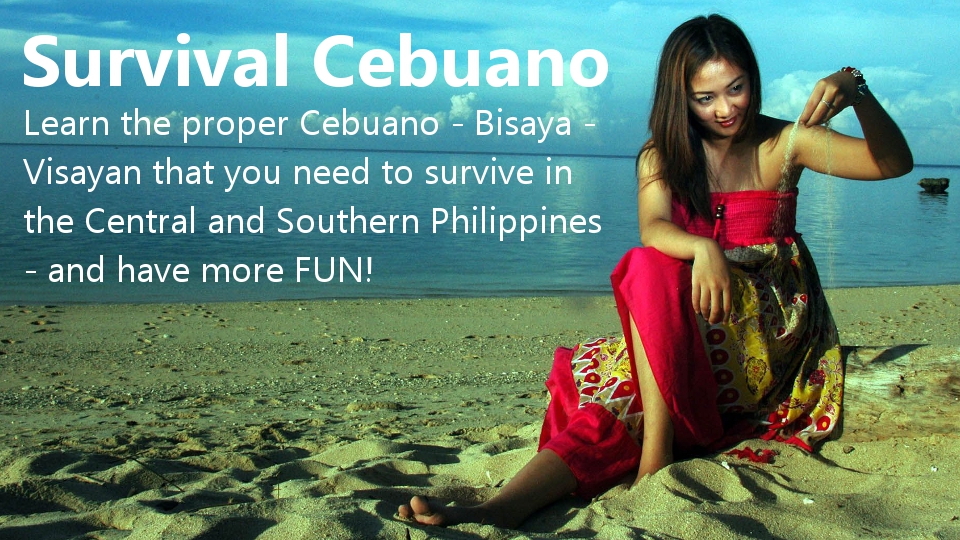 Our new mini-course, Survival Cebuano is here!
[wp_eStore_buy_now_button id=2]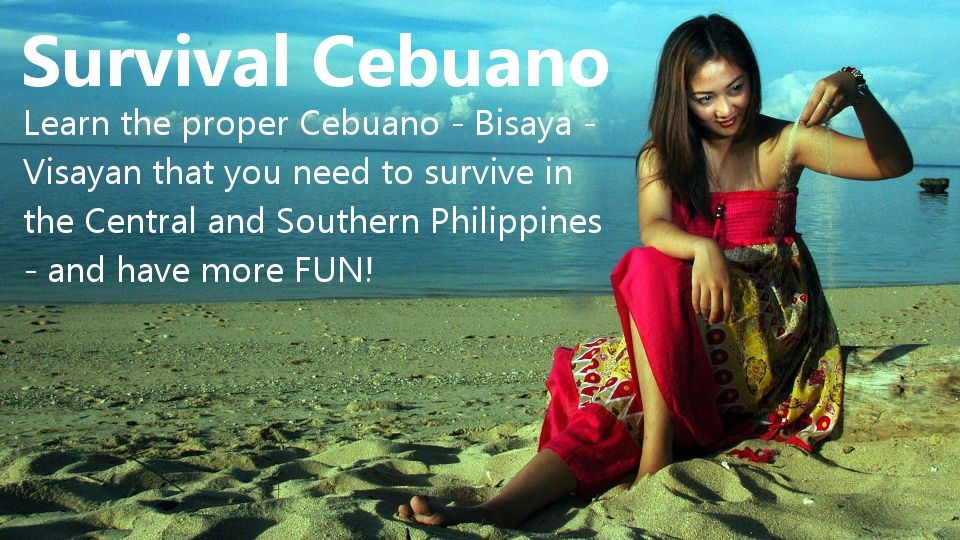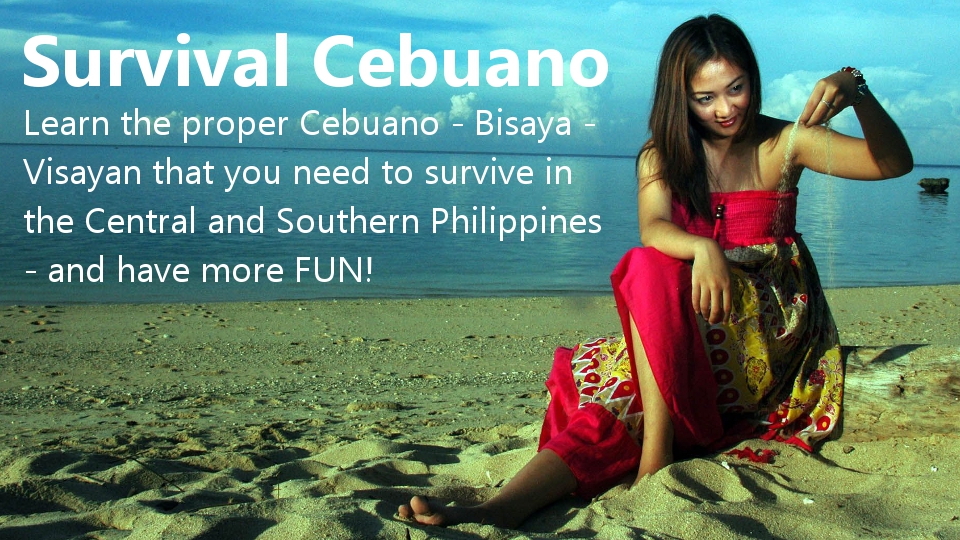 Have more fun in the Philippines!  People will be amazed when you can speak the local language of the south Philippines!
Survival Cebuano will teach you the Cebuano language skills that you need to survive on the streets of the Central and Southern Philippines. Things that a traveler needs to be able to say to communicate with the local population. Cebuano is the same as Bisaya or Visayan, so if you want to learn any of these languages you have found the right course!
The course includes videos and text content as well.
If you are traveling to the Philippines, particularly the Central or Southern Philippines, this course will help you get by and also be more accepted by the local population!
When you take this course, you will be able to speak with local people in the Central and Southern Philippines, express simple ideas and needs.
This is a great course for anybody who will be spending time in the Visayas and Mindanao regions of the Philippines. Not recommended for those who will be going to the Northern Philippines, the island of Luzon. They don't speak Cebuano there.
This is not a full course in Cebuano, rather a short and simple course for those who just want to learn some conversational skills – things like having a simple conversation with people they meet on the street.  If you are looking for a full course in the language, you should check our full course by clicking here.  This course includes under 2 hours of video instruction and also electronic flash cards.  A good quick course to give you a few Cebuano Skills for your visit to the Philippines!
So, if Survival Cebuano sounds like what you are looking for, join the course today!  Start learning now, so you can have more fun in the Philippines!  Just $29 for the complete course!
[wp_eStore_buy_now_button id=2]